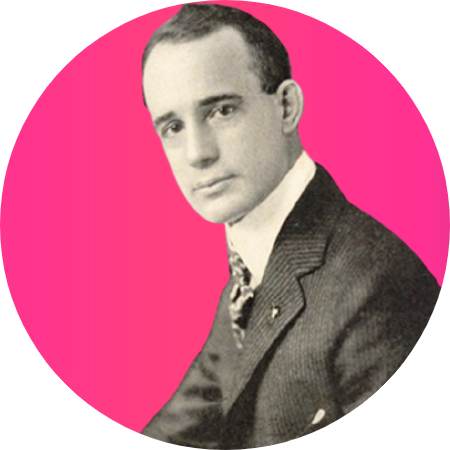 Napoleon Hill Quotes
Best collection of Napoleon Hill Quotes on Action, Success, Purpose, Goal and Strength.
Latest Napoleon Hill Quotes
You may be hurt if you love too much, but you will live in misery if you love too little.
If you are influenced by the opinions of others, you will have no DESIRE of your own.
Weak desires bring weak results, just as a small amount of fire brings a small amount of heat.
If you have no major purpose, you are drifting toward certain failure.
Winners never quit, quitters never win.
Live each day as if it were your last, and you'll develop a keen respect for opportunity.
Our only limitations are those we set up in our own minds
Find out what you really love to do, and then find a way to make a good living doing it.
The individual with a negative mental attitude attracts troubles as a magnet attracts steel fittings.
More gold has been mined from the thoughts of men than has been taken from the earth.
The only person to get even with are those who have helped you.
Success is knowing what you're doing, loving what you're doing, and believing what you're doing.
To succeed in life, succeed at being yourself.
Most great people have attained their greatest success just one step beyond their greatest failure.
The greatest achievement was, at first, and for a time, but a dream.
It is your responsibility to make sure that positive emotions constitute the dominating influence of your mind.
It is always better to imitate a successful man than to envy him.
Every man is what he is, because of the DOMINATING THOUGHTS which he permits to occupy his mind.
Enthusiasm is the steam that drives the engine.
One sound idea is all that you need to achieve success.
The happiest people are those who have learned to mix play with their work and to bind the two together with enthusiasm.
When your desires are strong enough you will appear to possess superhuman powers to achieve.
Work whatever tools you may have at your command and better tools will be found as you go along.
Positive and negative emotions cannot occupy the mind at the same time.
Your attitude towards problems, difficulties, and adversities is the most important factor in overcoming them.
A man who can speak two languages is worth two men.
The world has the habit of making room for the man whose actions show that he knows where he is going.
Start going the extra mile and opportunity will follow you.
Set your target and keep trying until you reach it.
Nothing is impossible to the person who backs DESIRE with enduring FAITH.
No one is ready for a thing until he believes he can acquire it. The state of mind must be BELIEF, not mere hope or wish.
Effort only fully releases its reward after a person refuses to quit.
Don't wait. The time will never be just right.
No man achieves great success who is unwilling to make personal sacrifices.
A closed mind stumbles over the blessings of life without recognizing them.
Riches, when they come in huge quantities, are never the result of HARD work!
Remember that it is not the lawyer who knows the most law, but the one who best prepares his case, who wins.
Trying to get without first giving is as fruitless as trying to reap without having sown.
Before you can control conditions, you must first control yourself.
When Opportunity came, the person didn't realize it because it came in the form of misfortune.
If you must speak ill of another, do not speak it, write it in the sand near the water's edge.
One of the most common causes of failure is the habit of quitting when one is overtaken by temporary defeat.
You wouldn't desire something if you didn't have the talent to carry it out.
You will attract to yourself people who harmonize with your own philosophy of life, whether you wish it or not.
The man of decision cannot be stopped! The man of indecision cannot be started! Take your own choice.
If you try and fail, make another effort, and still another...until you succeed.
Life reflects your own thoughts back to you.
Action is the real measure of intelligence.
Understand that the only way to get happiness is by giving it away to others.
Opportunity often comes disguised in the form of misfortune, or temporary defeat.
You will never be greater than the thoughts that dominate your mind
Life is a mirror of your consistent thoughts.
The greatest failure in life is to stop trying.
It takes a habit to replace a habit.
The number one reason people fail in life is because they listen to their friends, family, and neighbors.
Money without brains is always dangerous.
When you close the door of your mind to negative thoughts, the door of opportunity opens to you.
Keep your mind fixed on what you want in life: not on what you don't want.
There is one quality which one must possess to win, and that is definiteness of purpose, the knowledge of what one wants, and a burning desire to possess it.
---
Motivational Quotes by author