Guru Nanak Dev Quotes, Thoughts and images
Guru Nanak Dev Ji Status, Quotes, and Thoughts with images on Success, Life, Love, Leadership, and Education. This Guru Nanak Dev Ji Quotes Will Help You Focus On What's Important.
Guru Nanak Dev Quotes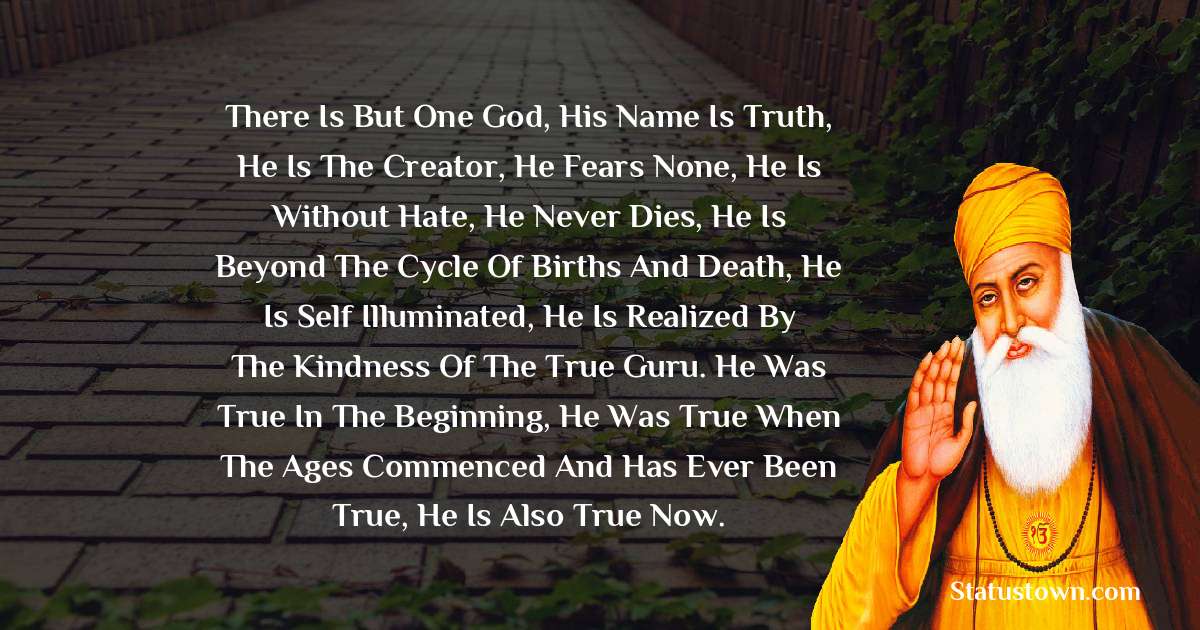 There is but One God, His name is Truth, He is the Creator, He fears none, he is without hate, He never dies, He is beyond the cycle of births and death, He is self illuminated, He is realized by the kindness of the True Guru. He was True in the beginning, He was True when the ages commenced and has ever been True, He is also True now.
Guru Nanak Dev Unique Quotes
Guru Nanak Dev Thoughts
Guru Nanak Dev Positive Quotes
Guru Nanak Dev Inspirational Quotes
Guru Nanak Dev Motivational Quotes
Guru Nanak Dev Short Quotes
Guru Nanak Dev Quotes images
Guru Nanak Dev Status